Moroccan donuts - doughnuts - sfenj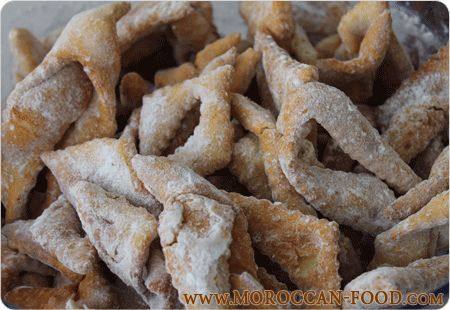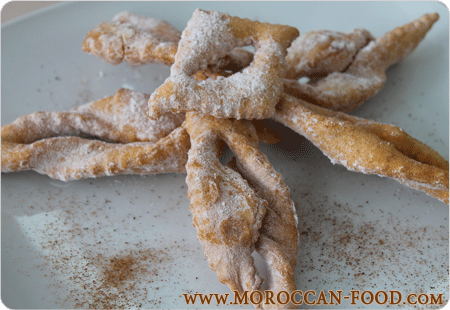 Key info
Difficulty : 2/5
Prep time : 15 min
Cook time : 30 min
Serves : 6
Ingredients :
3 cups (300g) white whole wheat flour
1/2 Tbsp of sugar
2 1/2 Tbsp of butter
1 Tbsp of orange blossom water
Ingredients to decorate the donuts :
Caster sugar (super-fine)
Recipe :
Sfenj is a Moroccan donut cooked in oil, the dough is kneaded long time, doughnuts are eaten sprinkled with sugar or dipped in honey and usually eaten with mint tea.
Steps to make donuts:
Drizzle oil on a cooking pan and roast the donuts for 2 minutes to enhance their flavor.
Steps to cook the donuts:
In hot oil, fry the donuts for few minutes until golden brown.
Drain the donuts from the oil, and dip them caster sugar.
Serve hot with Moroccan tea!
Comments...