Moroccan lentils - Adds - 3ds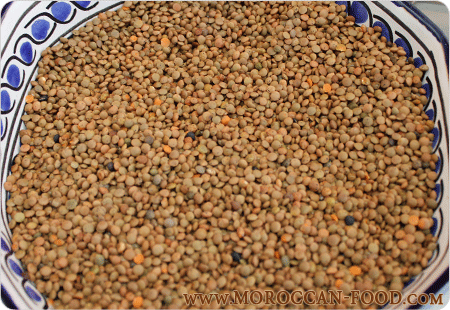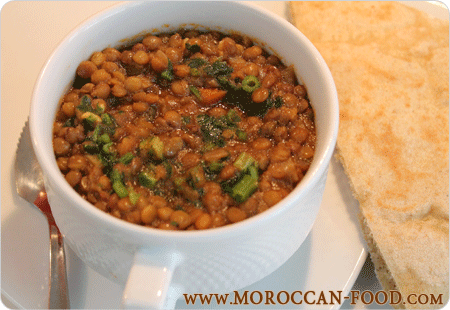 Key info
Difficulty : 2/5
Prep time : 10 min
Cook time : 50 min
Serves : 8
Ingredients :
1 kg lentils
2 tomatoes
4 medium onions
3 carrots
7 cloves of garlic
3 tablespoons olive oil
1 tablespoon of salt
2 tablespoons of tomato paste
2 teaspoons of cumin, pepper, paprika
1 teaspon of turmeric, ginger
1 bunch of parsley (chopped)
2 liters of water
Recipe :
Prepare the vegetables...
Pour into the pan: The oil, onions, garlic, tomatoes, spices, salt, tomato paste, parsley
Cook on pressure over medium heat for 10 minutes.
Add lentils and hot water.
Cook on pressure over medium heat for 30 minutes.
Add carrots.
Cook on pressure for 20 minutes.
Still hungry for more? Ok! some others recipes of appetizers here :
Comments...
---